Welcome
This is the Website for Rowley Regis Disability Centre, this is a small independent centre, which was set up over 40 years ago as a meeting place for local disabled people.
It is currently the place where one disabled group (the owners of the centre) meet every Wednesday evening.
Although the centre itself has a number of other uses at different times of the week.
If you are interested in finding out more, if you would like to join or perhaps help then check out the site and use the contact page to get in touch.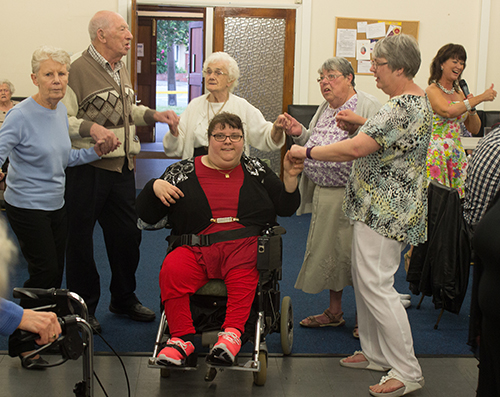 Becoming a Member
If you have a disability and live in the local area and feel that you would like to become a member, then use the contact page to get in touch.
We are self funded and only ask for a small weekly membership fee, currently 1.50GBP.
We try to arrnage a range of activities throughout the yer for the club members.

Gallery
On the Gallery page you will find a number of pictures that have been taken during club meetings.
In the gallery you will see pictures of our club members and also some of the entertainers that have been along to support the club.